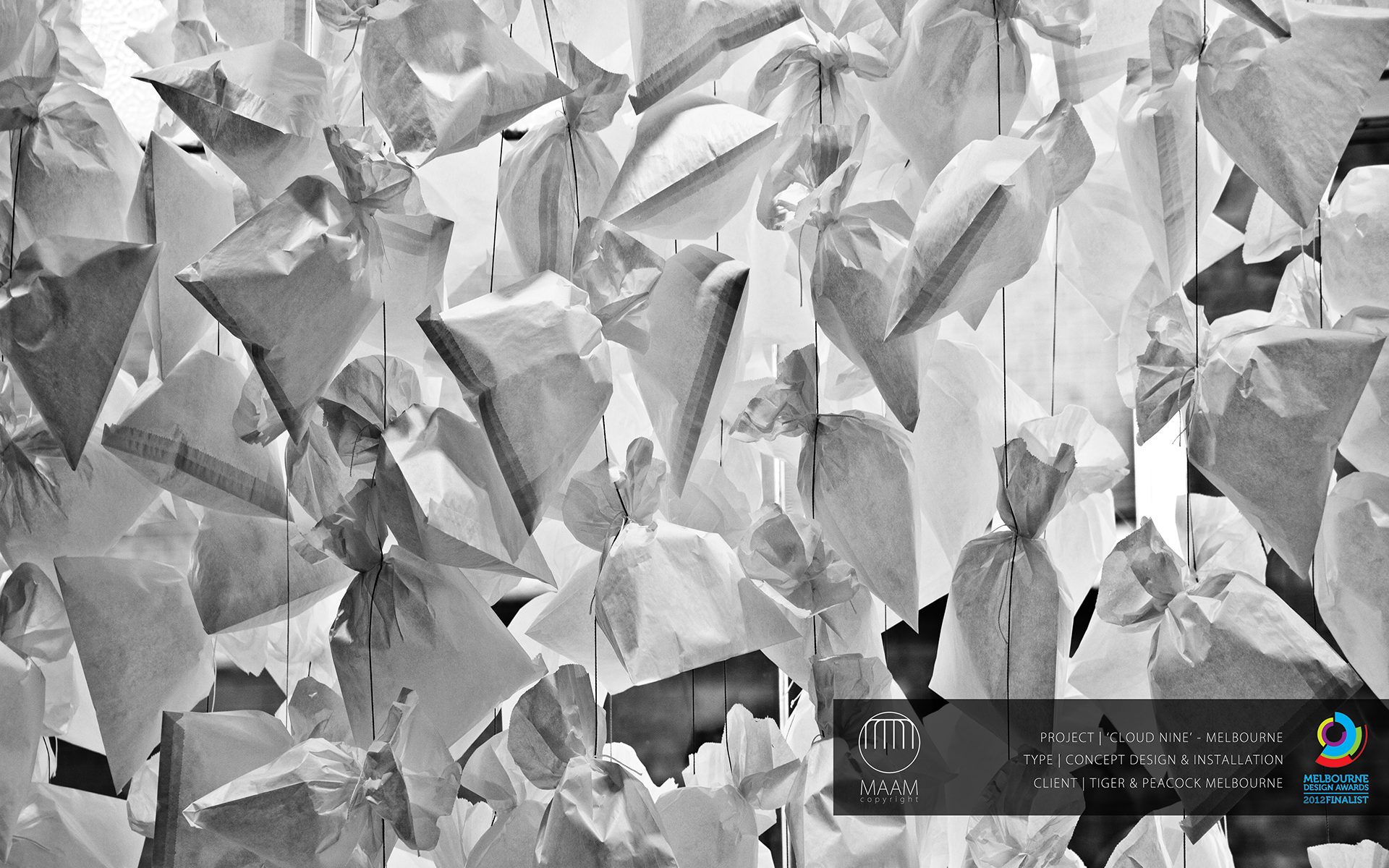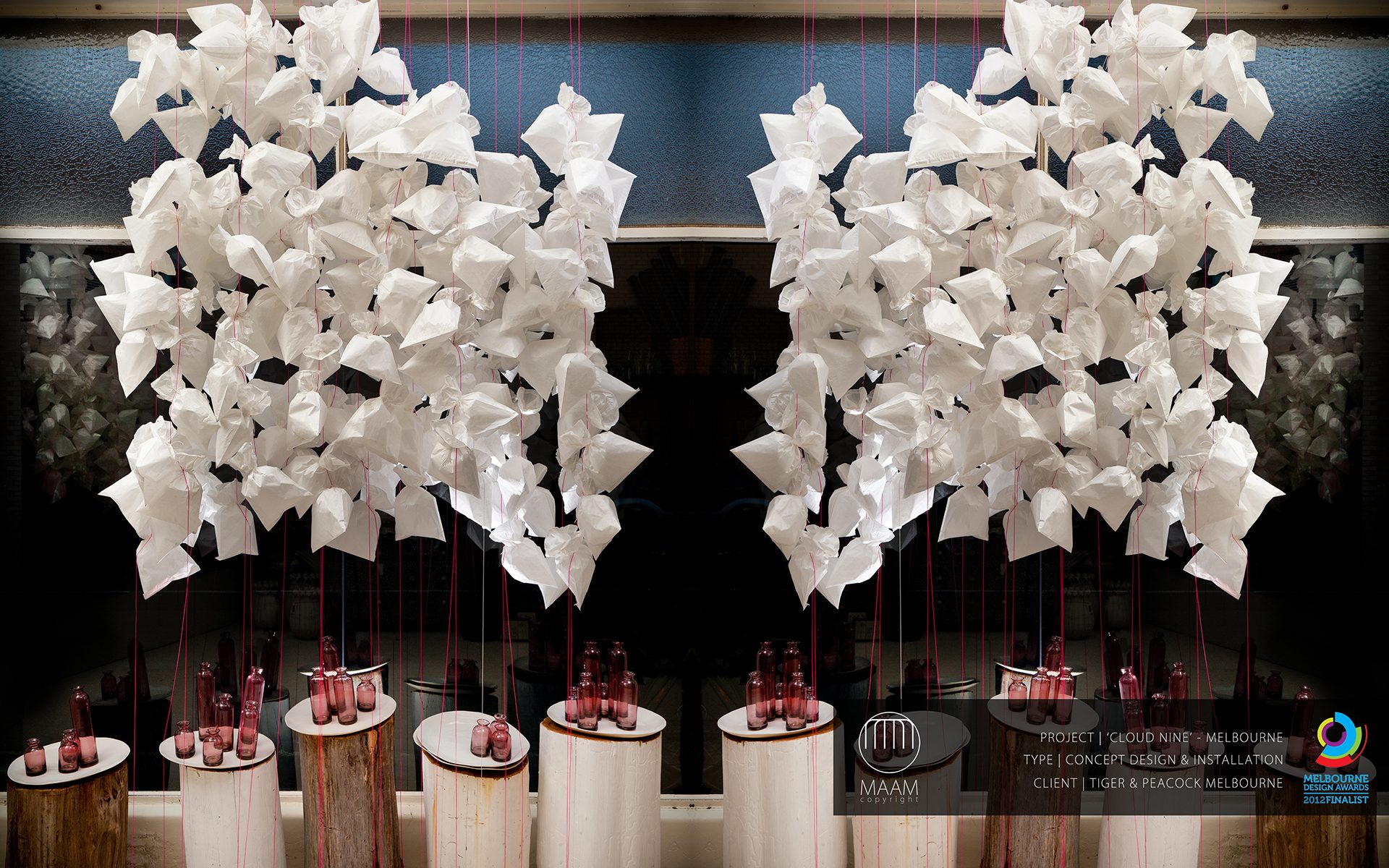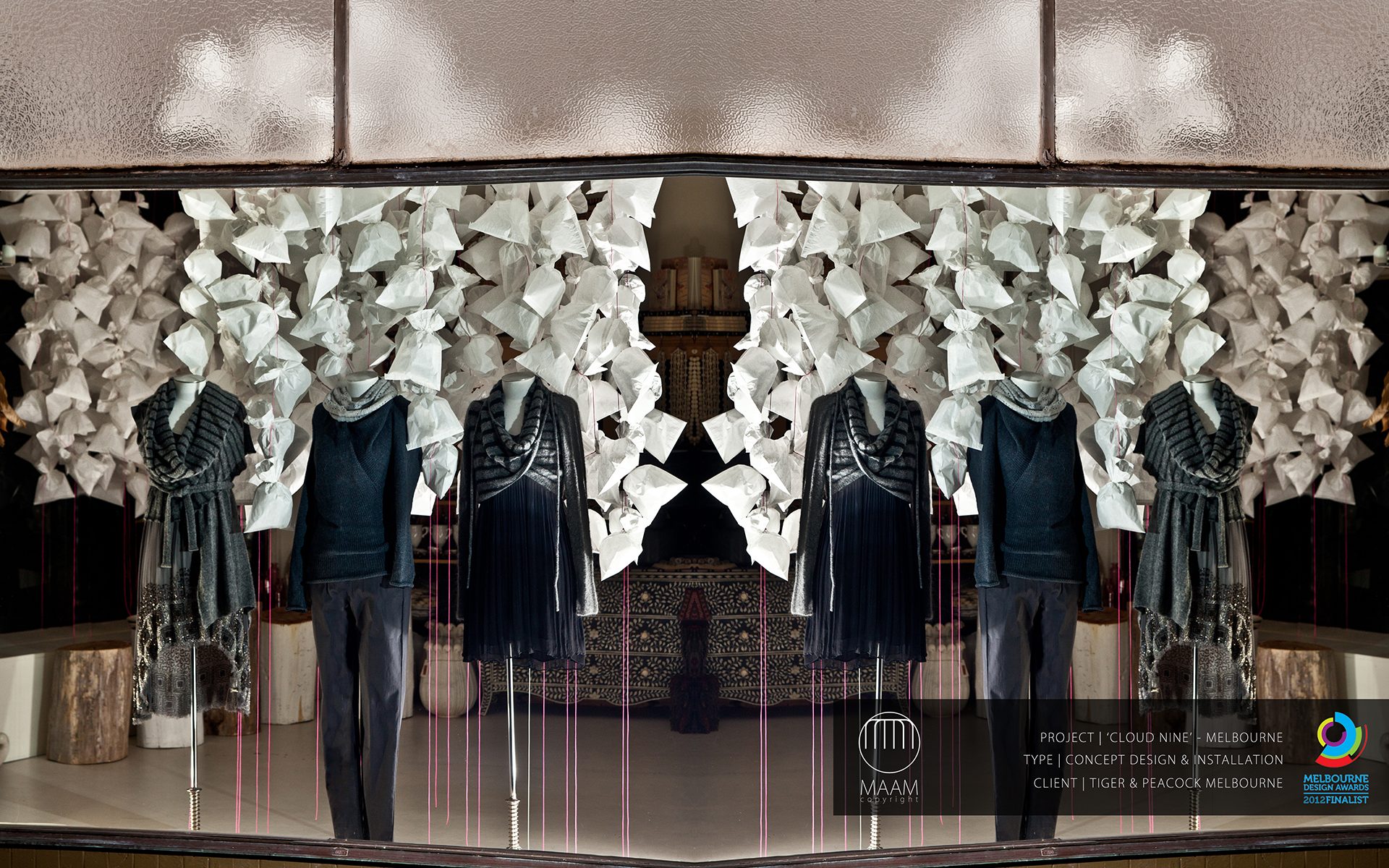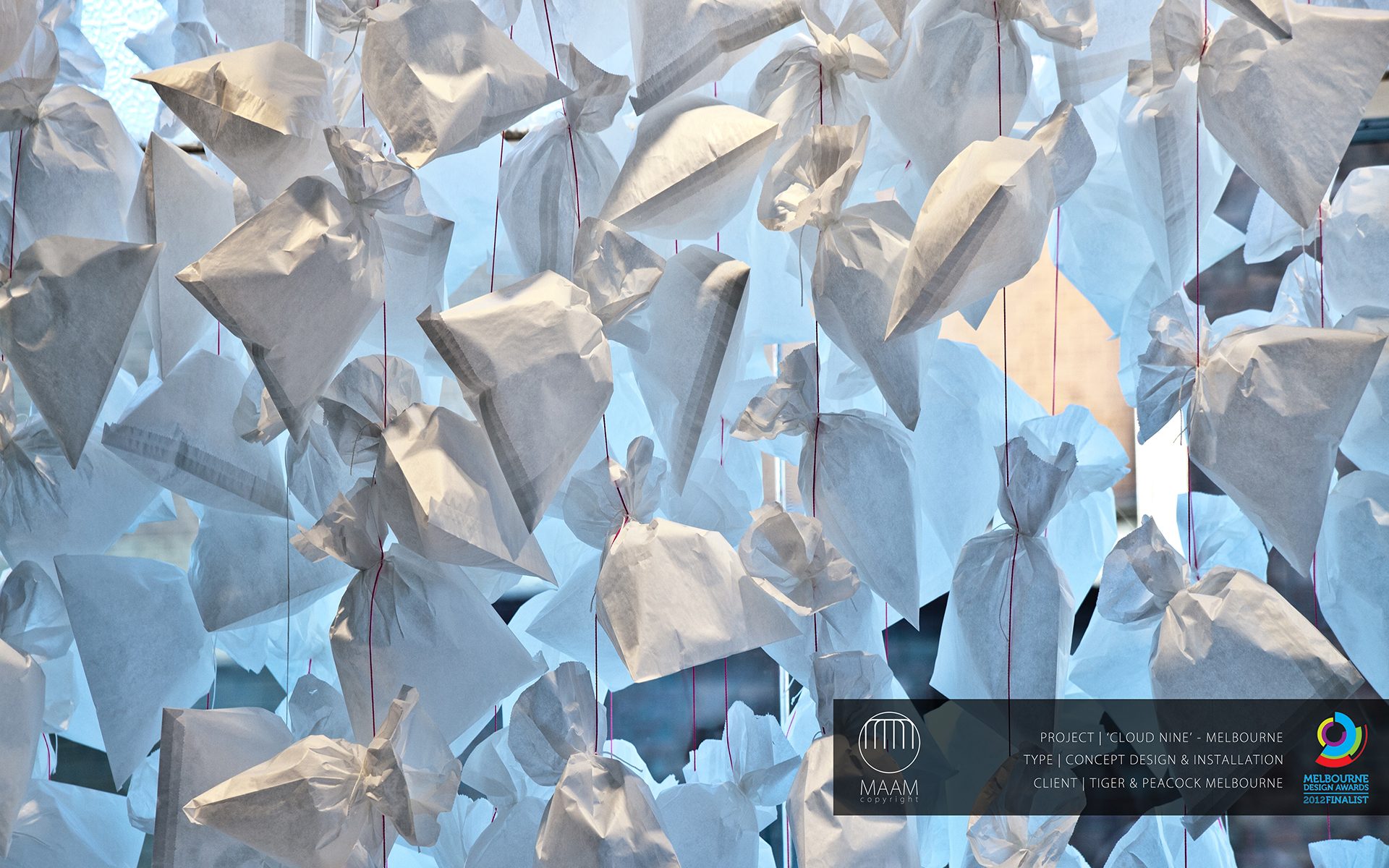 This project was commissioned by Tiger & Peacock as part of a seasonally themed competition.
The initial brief was clear and concise; create an engaging installation with only recyclable retail materials whilst keeping in context Tiger & Peacock's overall vision.
Having recognised the quality of the retail space and its heritage a selection of packaging material was shortlisted with having matching qualities. 'The white bag' emerged as a winner and formed the basis of the simple yet engaging concept that highlighted a change of seasons through its dynamic yet organic form.
The focus of this project was conceptual through to design development, construction and installation.
ACCOLADES: 2012 MELBOURNE DESIGN AWARDS FINALIST