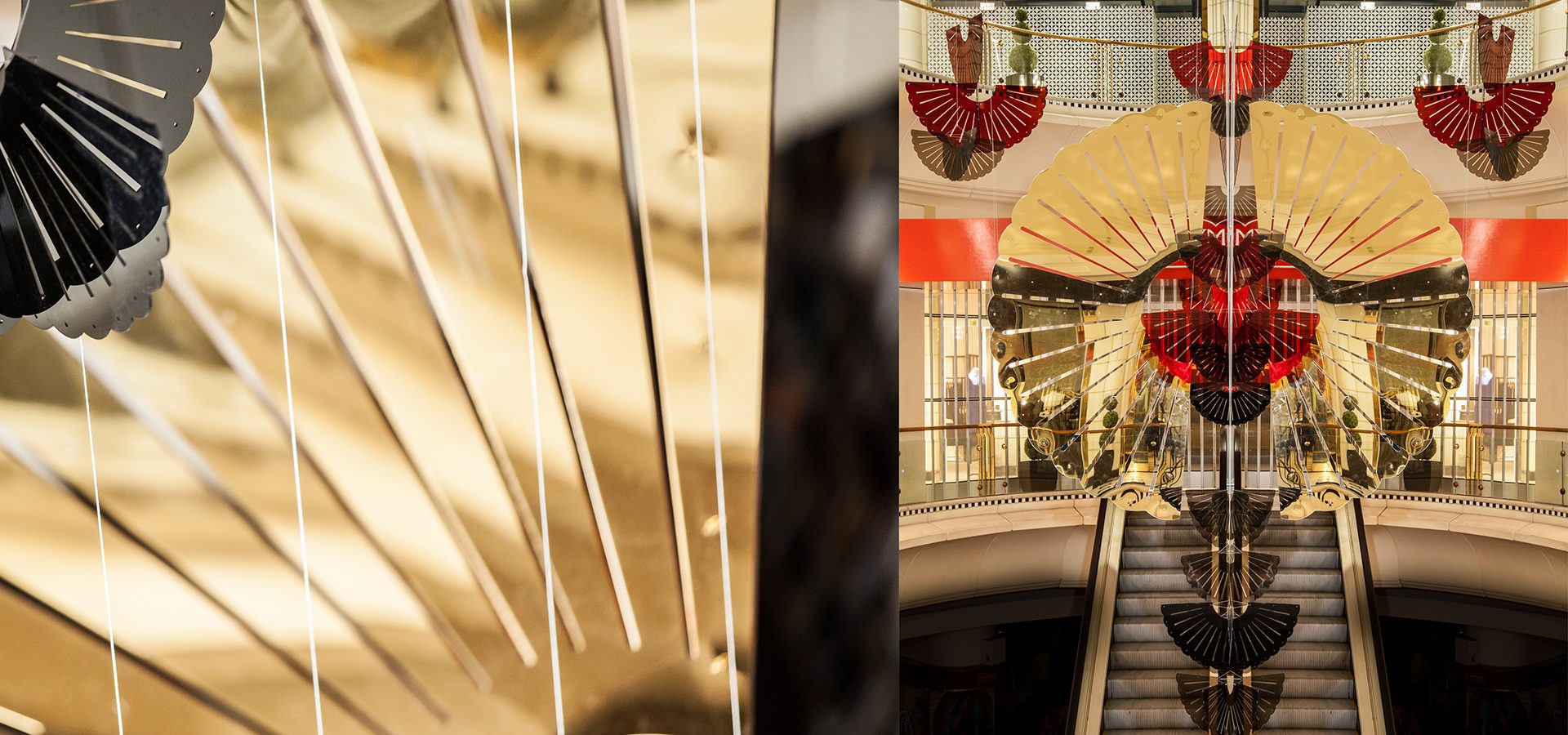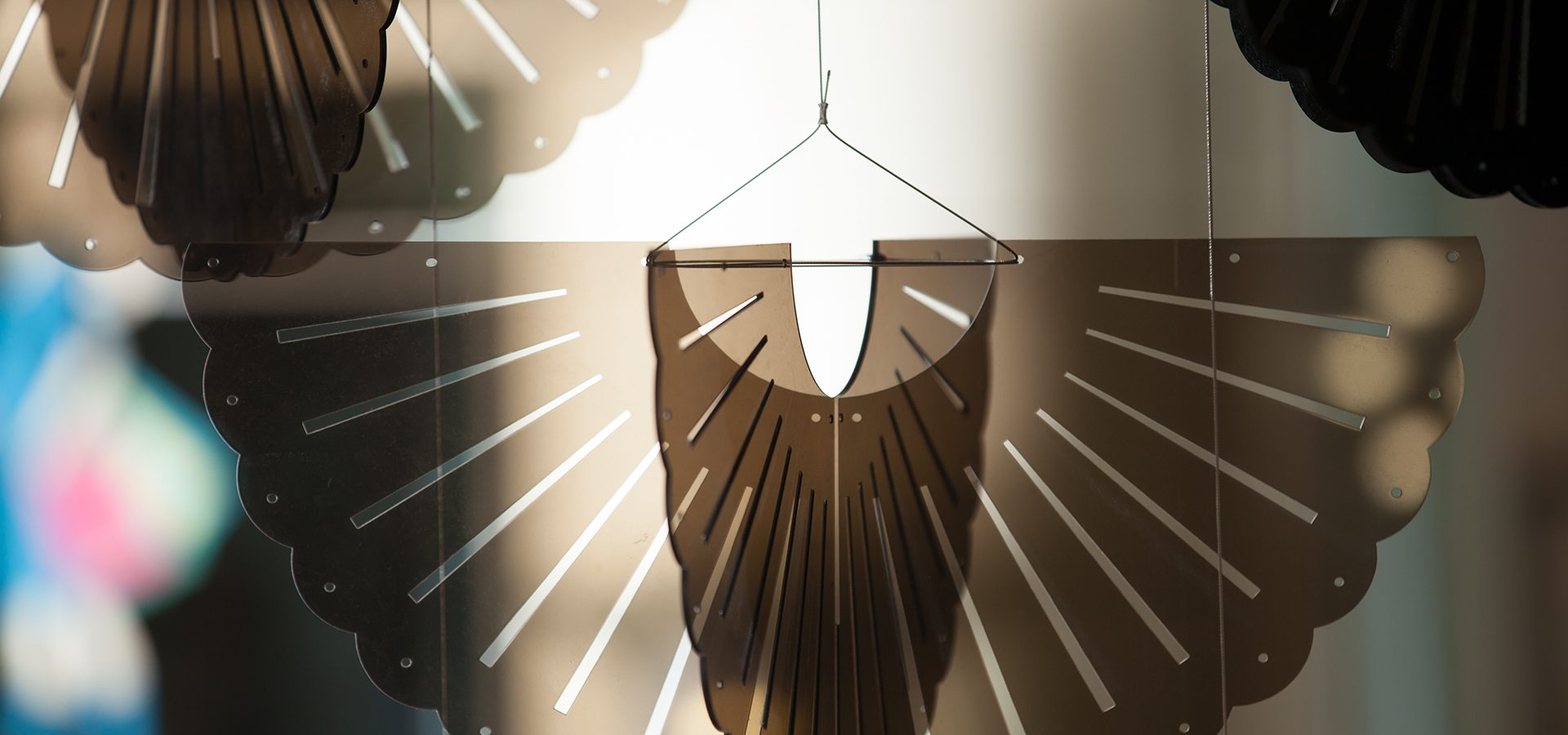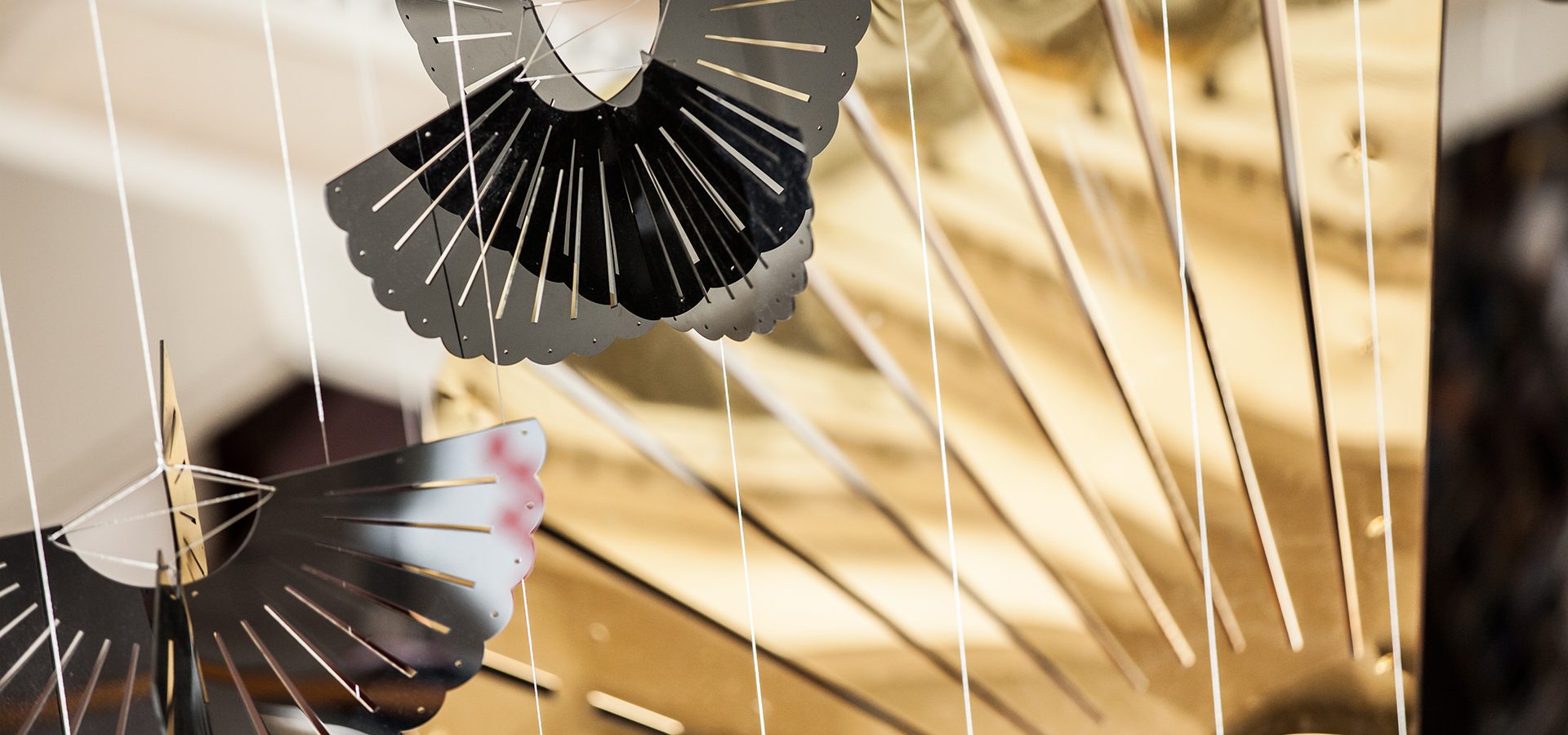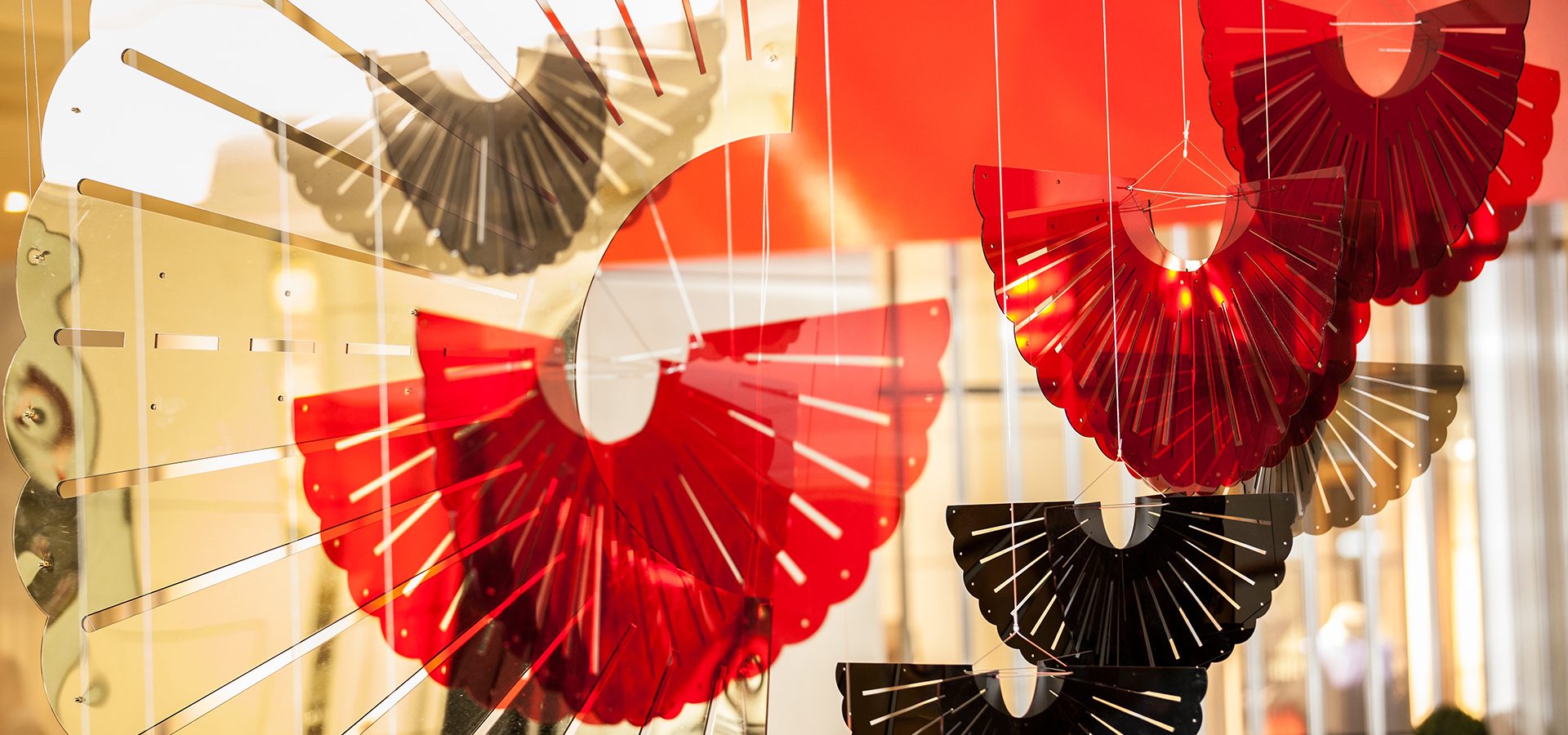 This project was commissioned to form part of Melbourne Spring Fashion Festival for 234 Collins, a landmark building in the heart of Melbourne CBD.
The clients' brief was to create a dramatic foyer installation spreading through 4 levels. The installation needed to embrace the meaning of the MSFF whist taking into consideration the Art Deco heritage of the building.
An art deco fan concept soon emerged to fill the atrium with a compelling installation of colour, decadence and movement providing each level with a unique interaction, vantage and experience with the installation.
The focus of this project was conceptual through to design development, construction and installation.