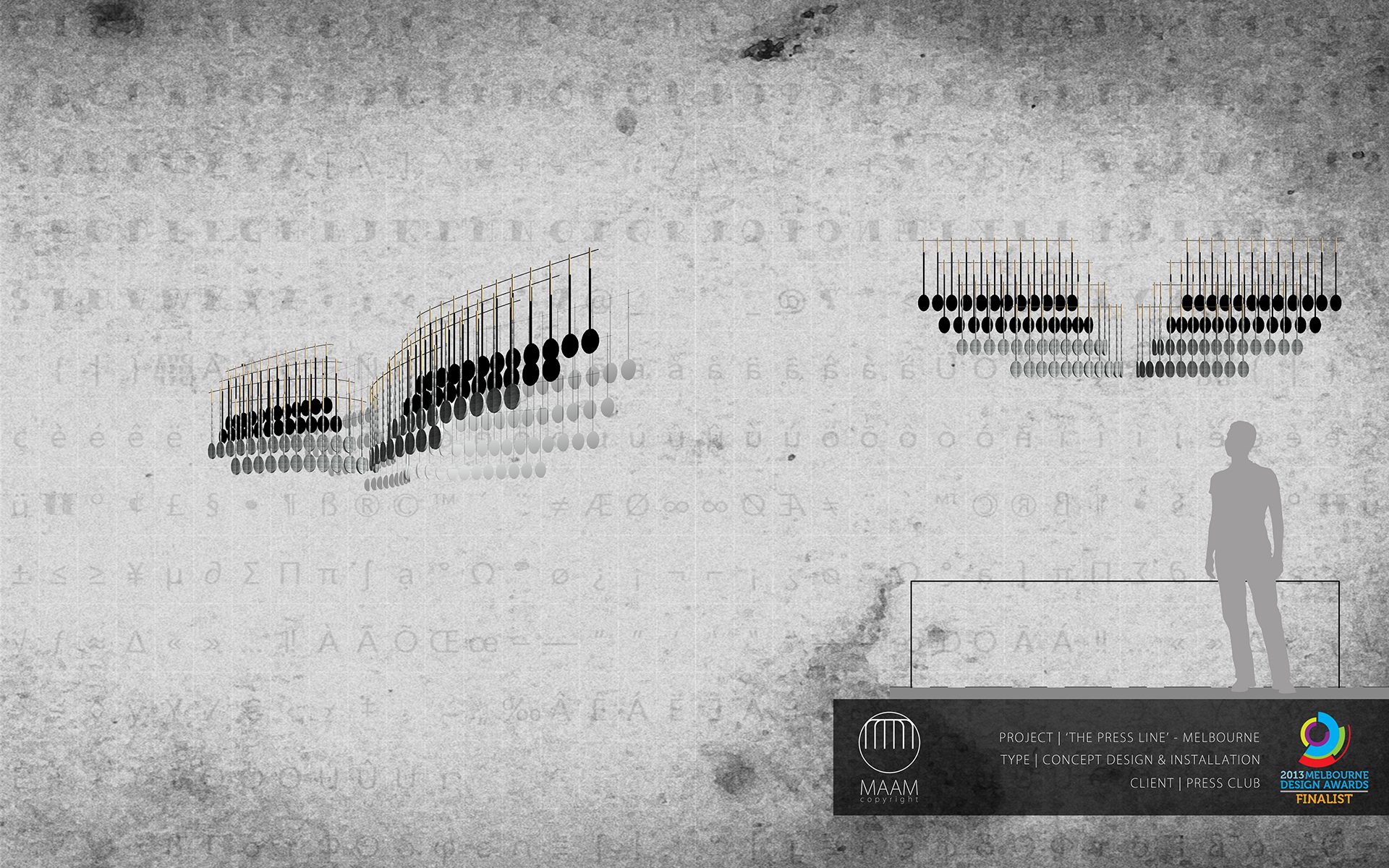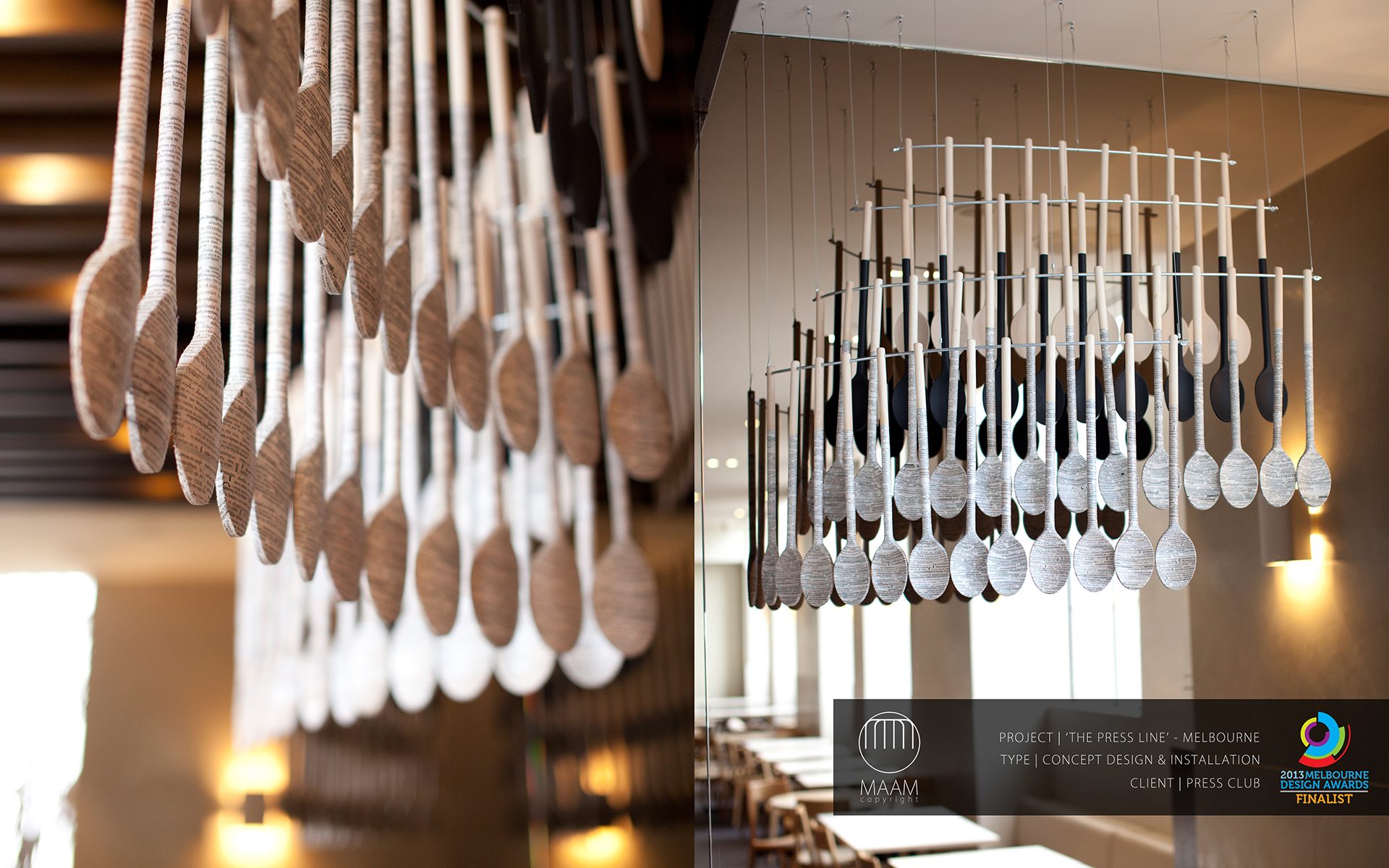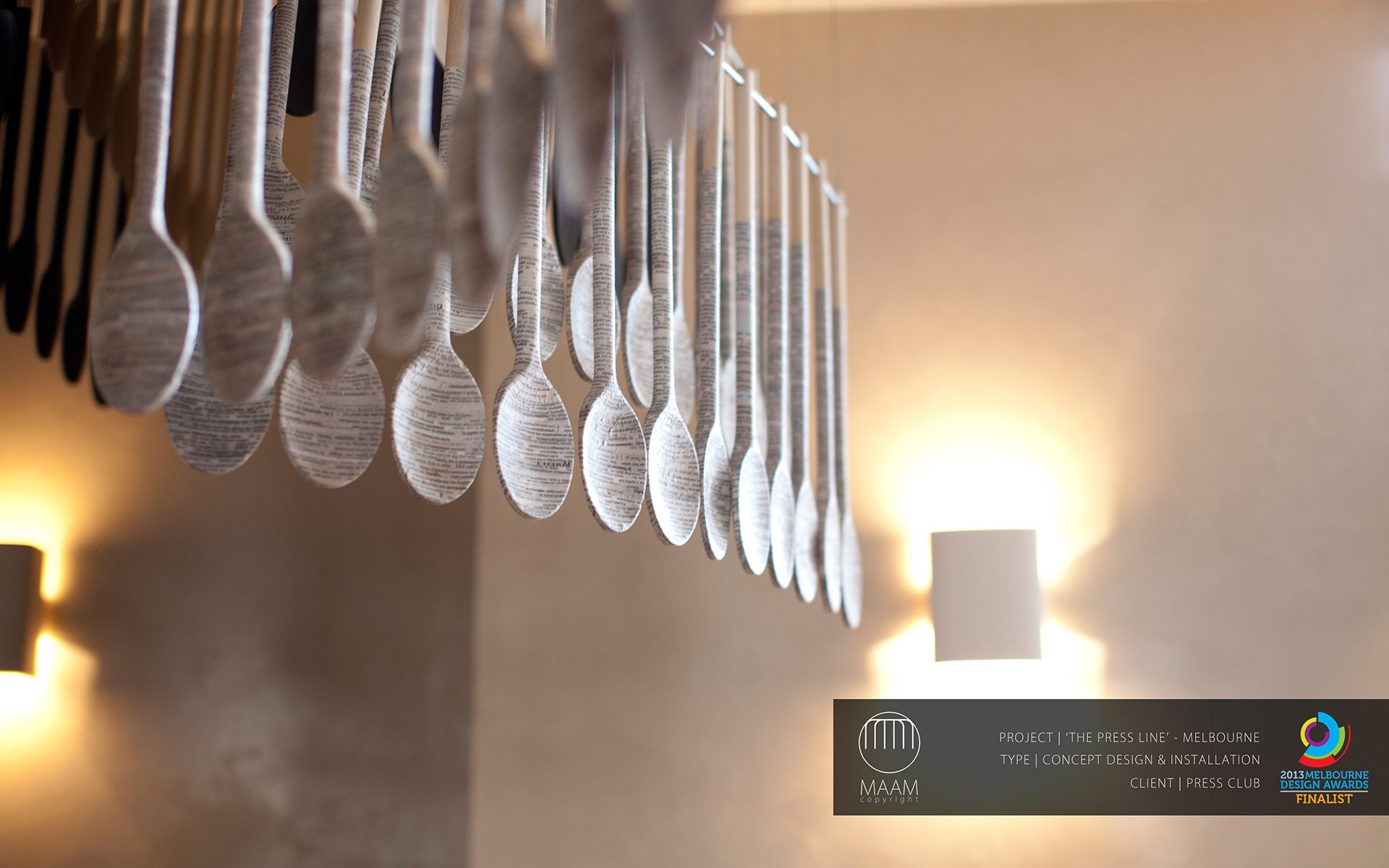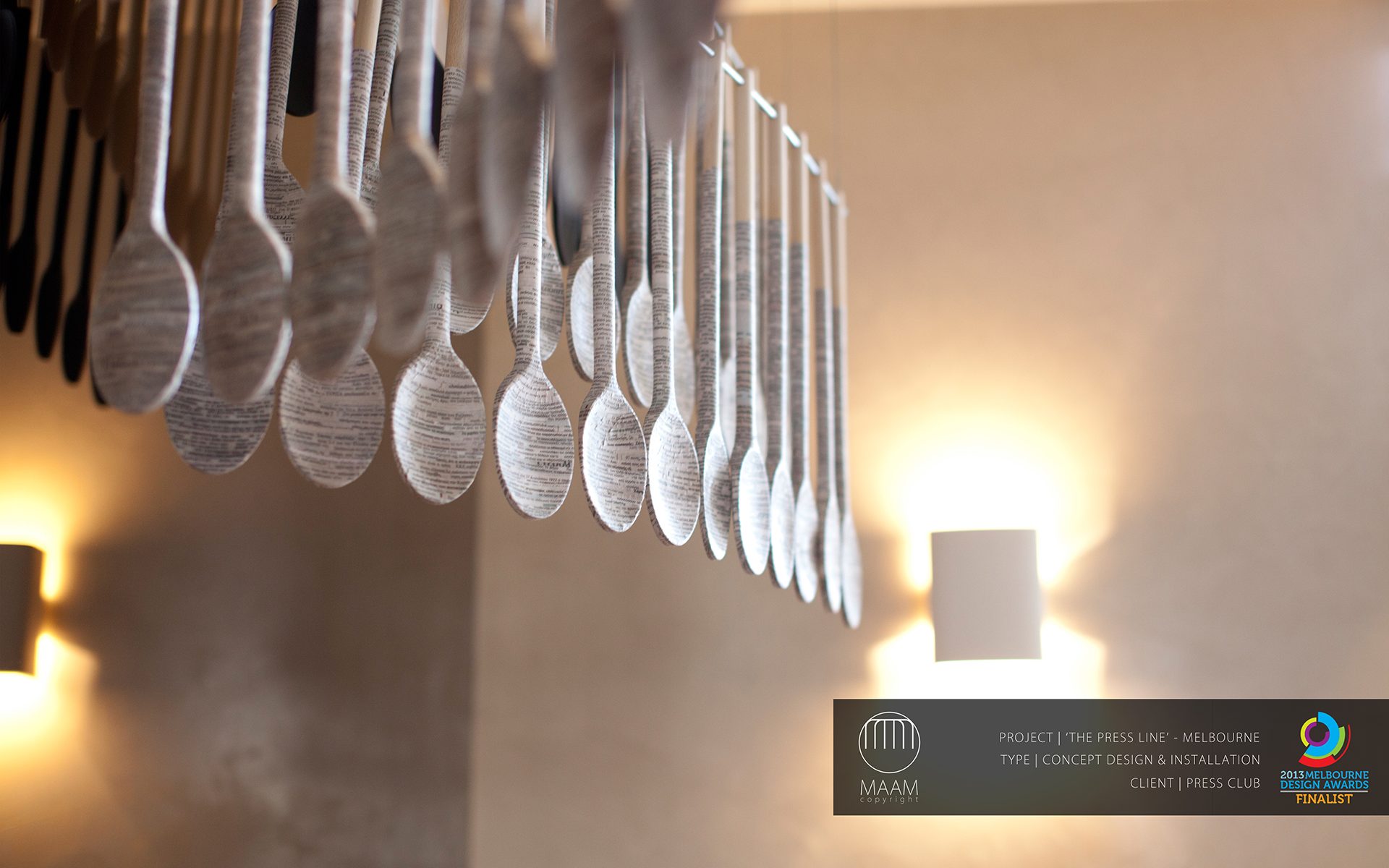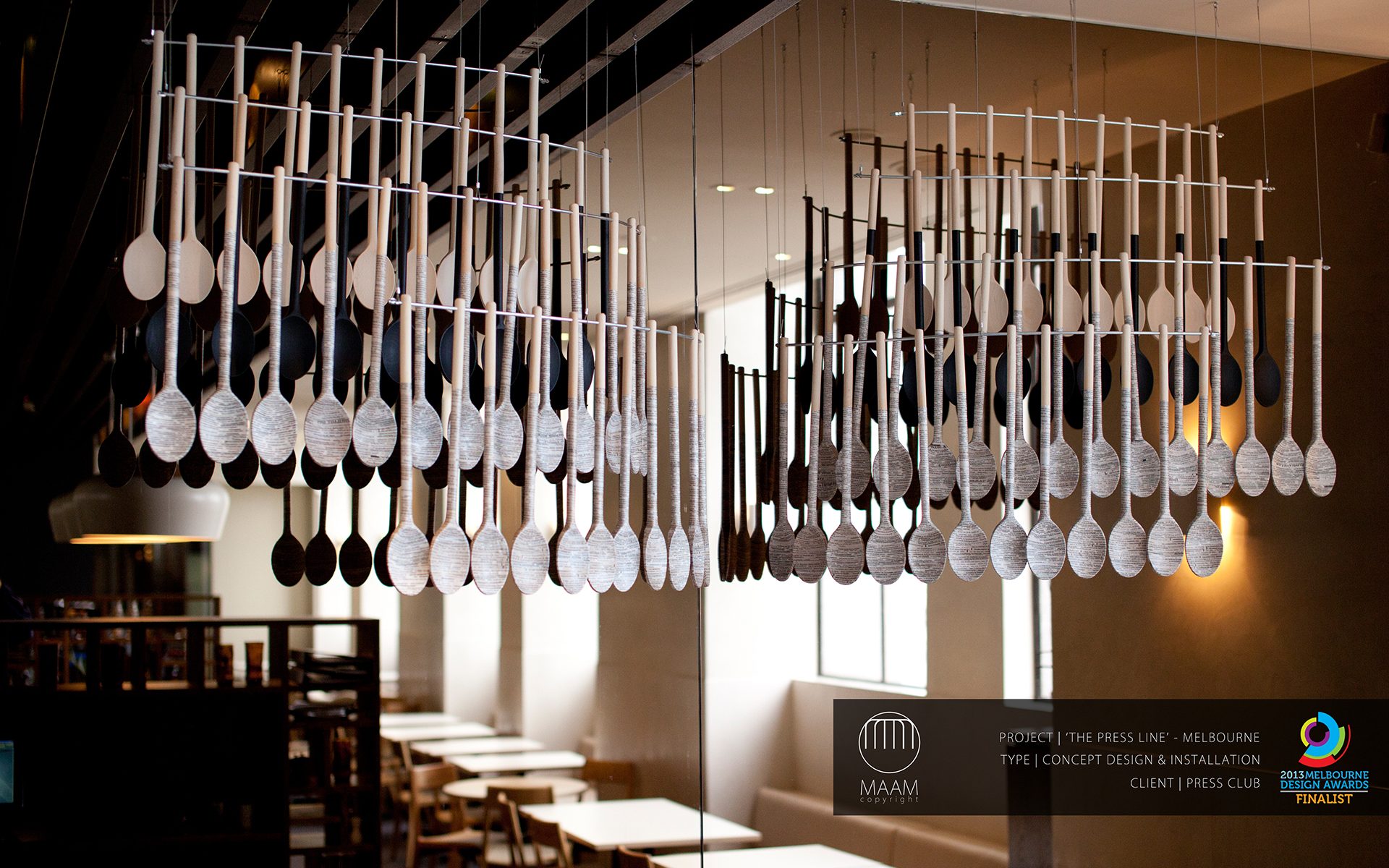 This project was commissioned by The Little Press Club to coincide with the re-vamp and fresh new look of their restaurant.
The initial brief highlighted the need to create an engaging installation whilst keeping in context the existing restaurant's vision.
Having recognised the quality of the space, the key element in the concept for us was to establish a clear connection between a restaurant environment and the need for an art installation. The wooden spoon was selected as a key element for the foundation of the installation. A rather organic yet highly functional utensil synonymous with culinary arts, in the kitchen it forms the connection between the chef and the dish.
The building's previous heritage being home of a newspaper print facility also inspired the design concept and unfolded in the form of a printing line with layers of actual newspaper prints adhered to spoon sets. The focus of this project was conceptual through to design development, construction and installation.
ACCOLADES: 2013 MELBOURNE DESIGN AWARDS FINALIST