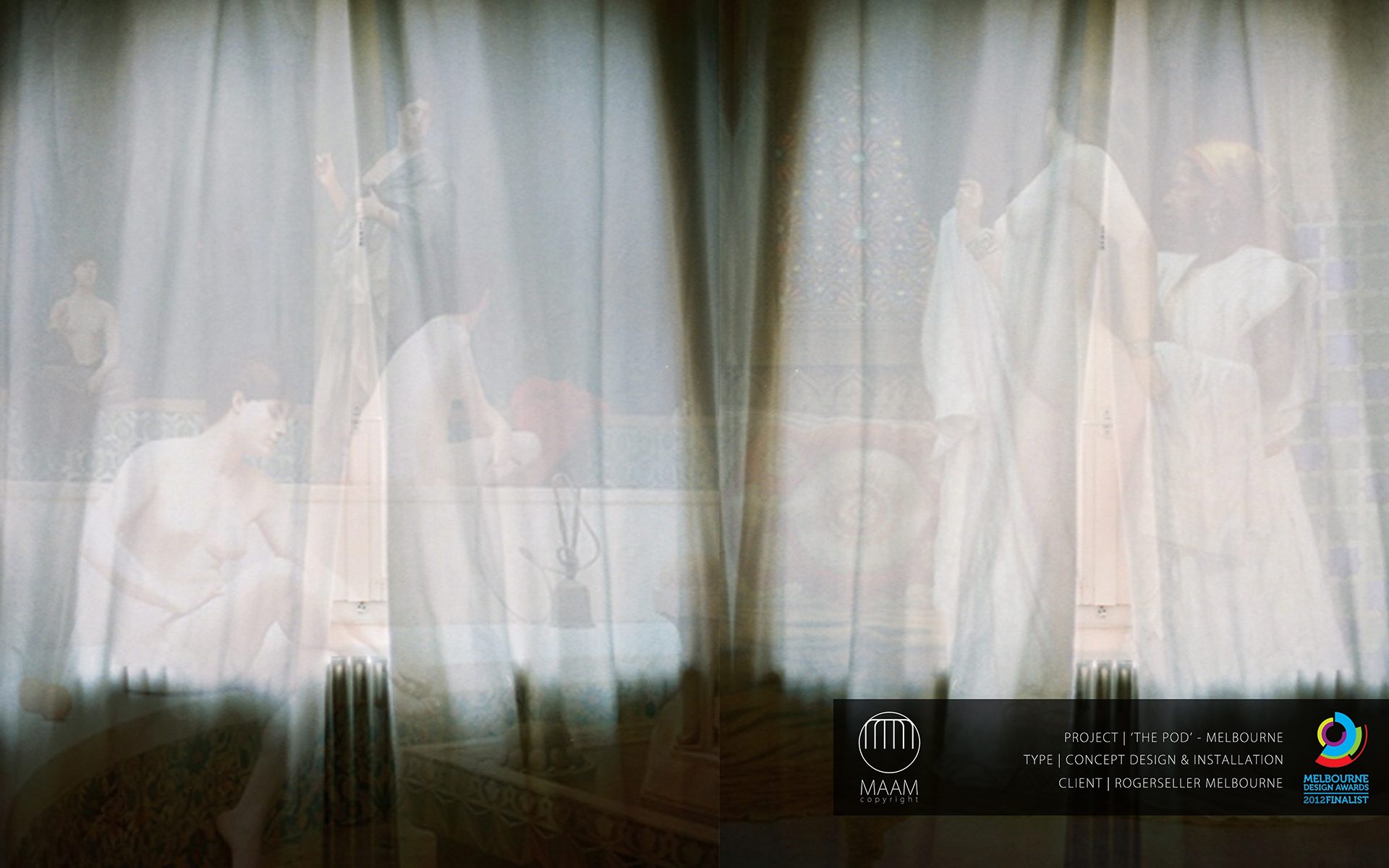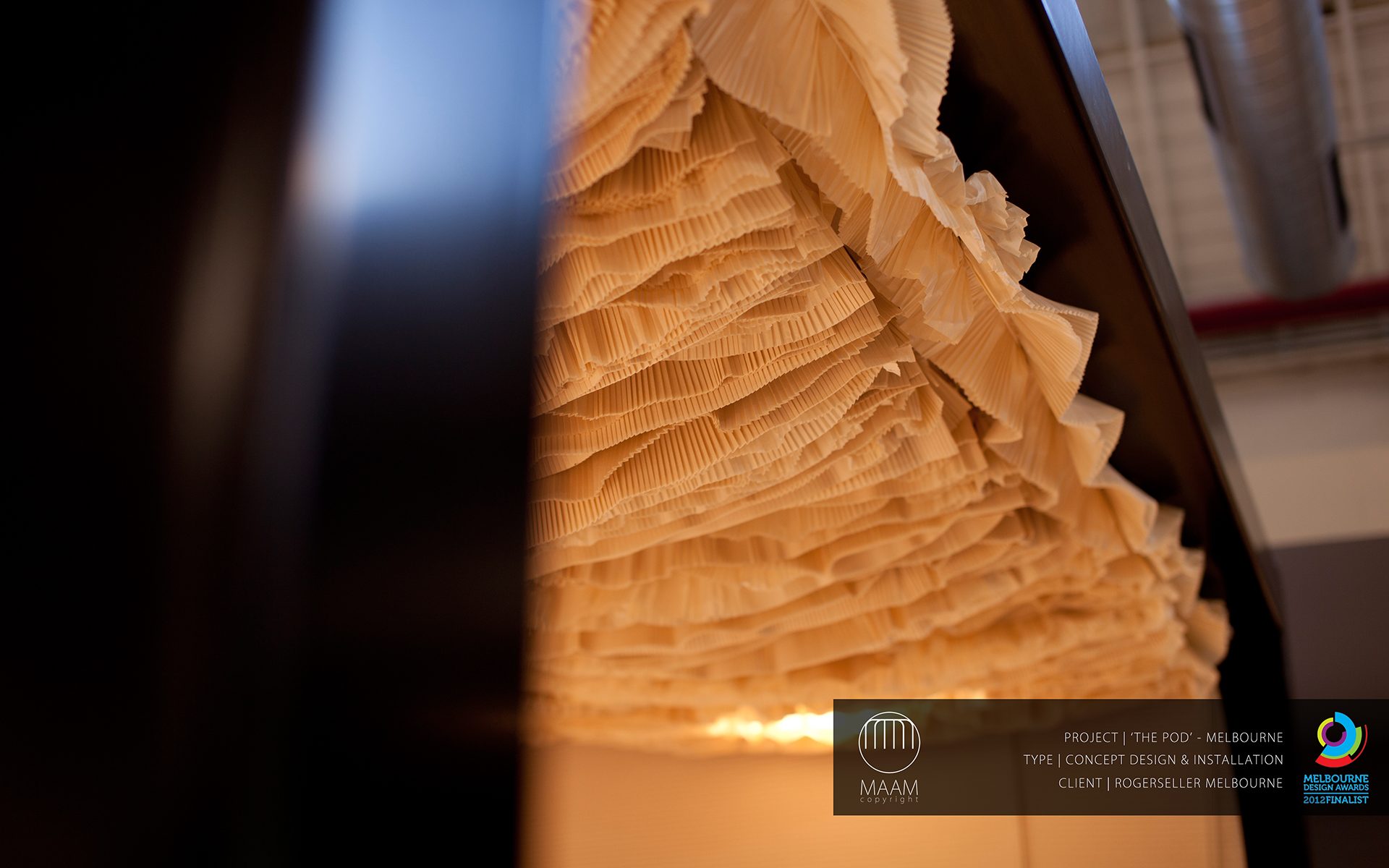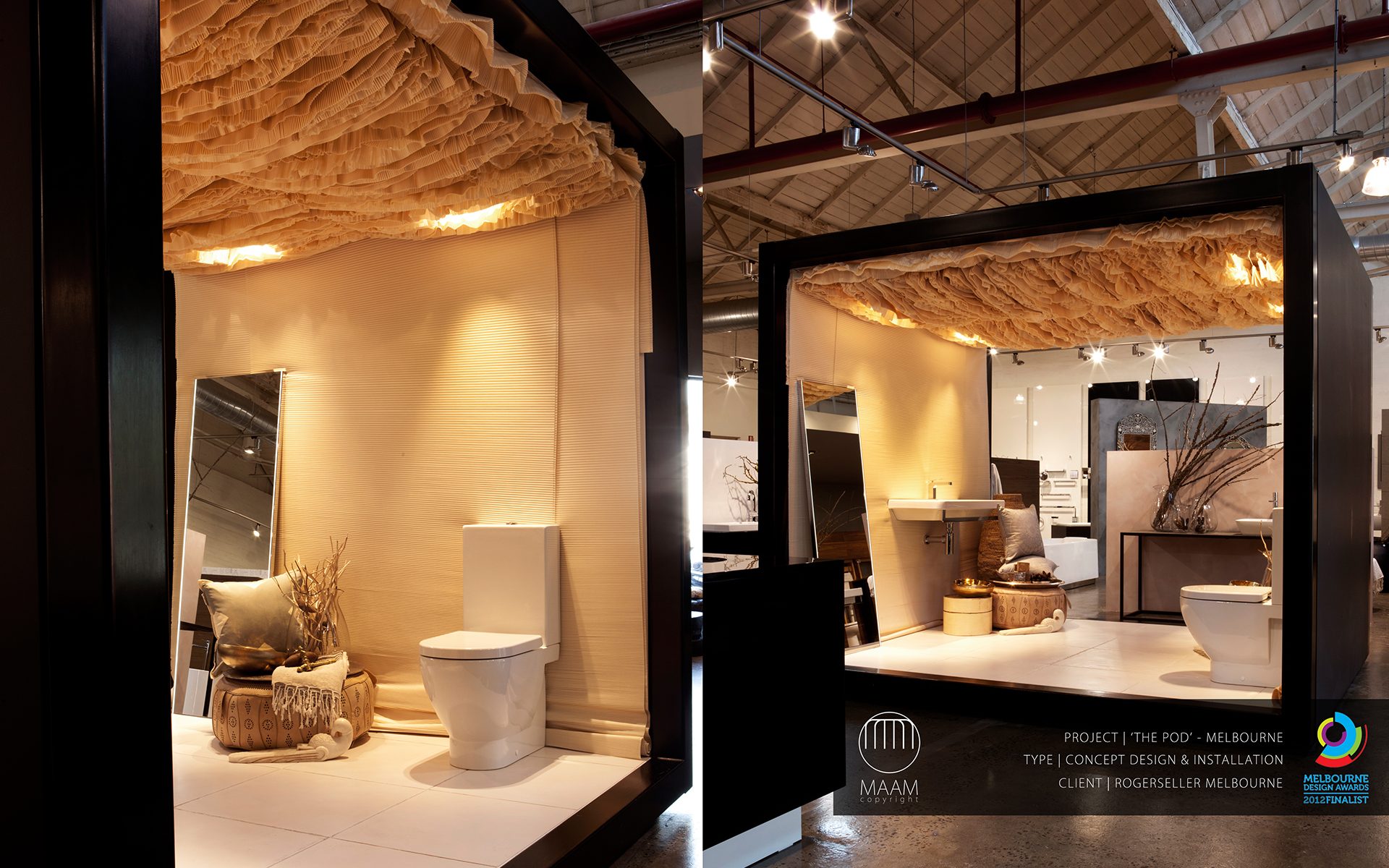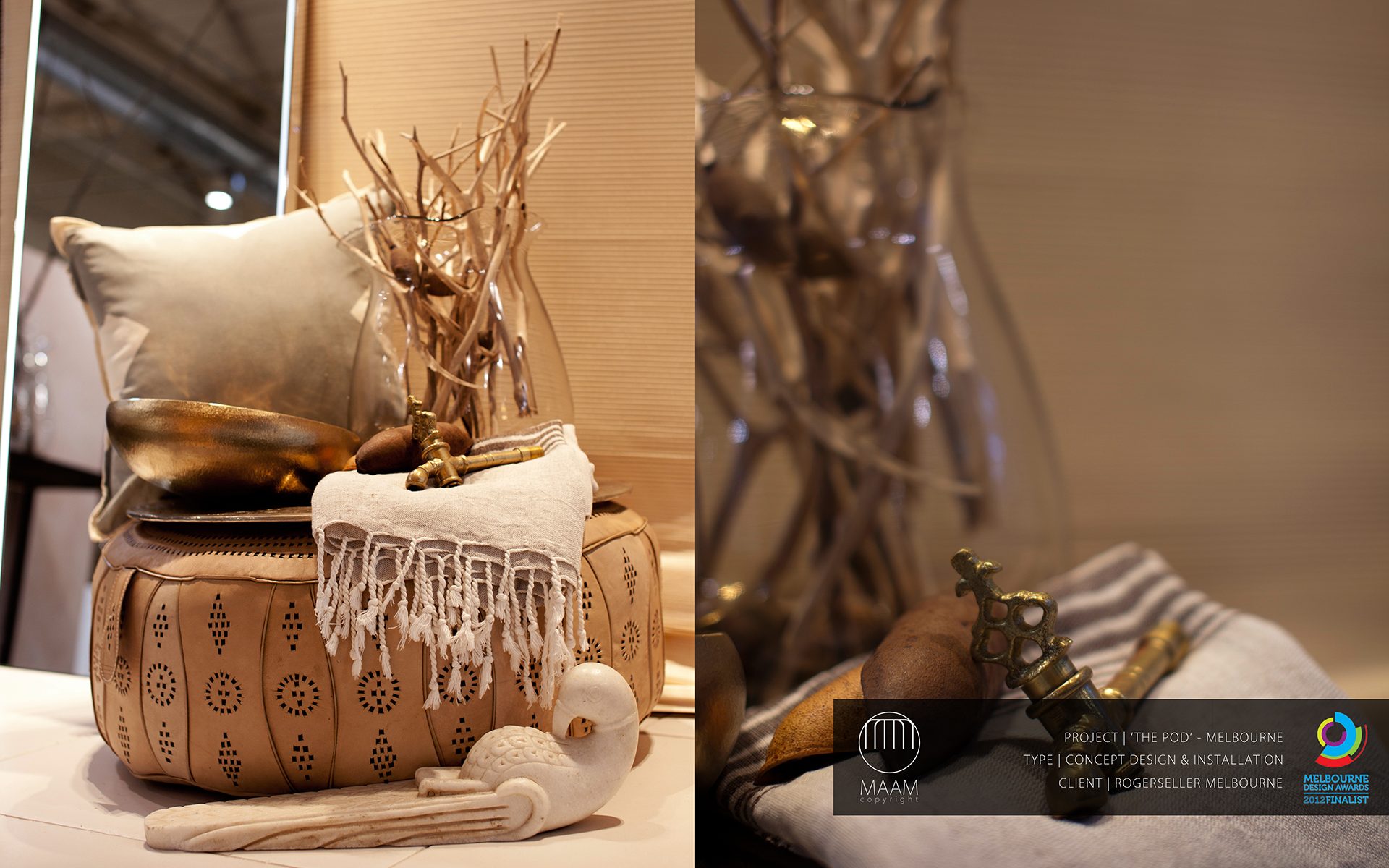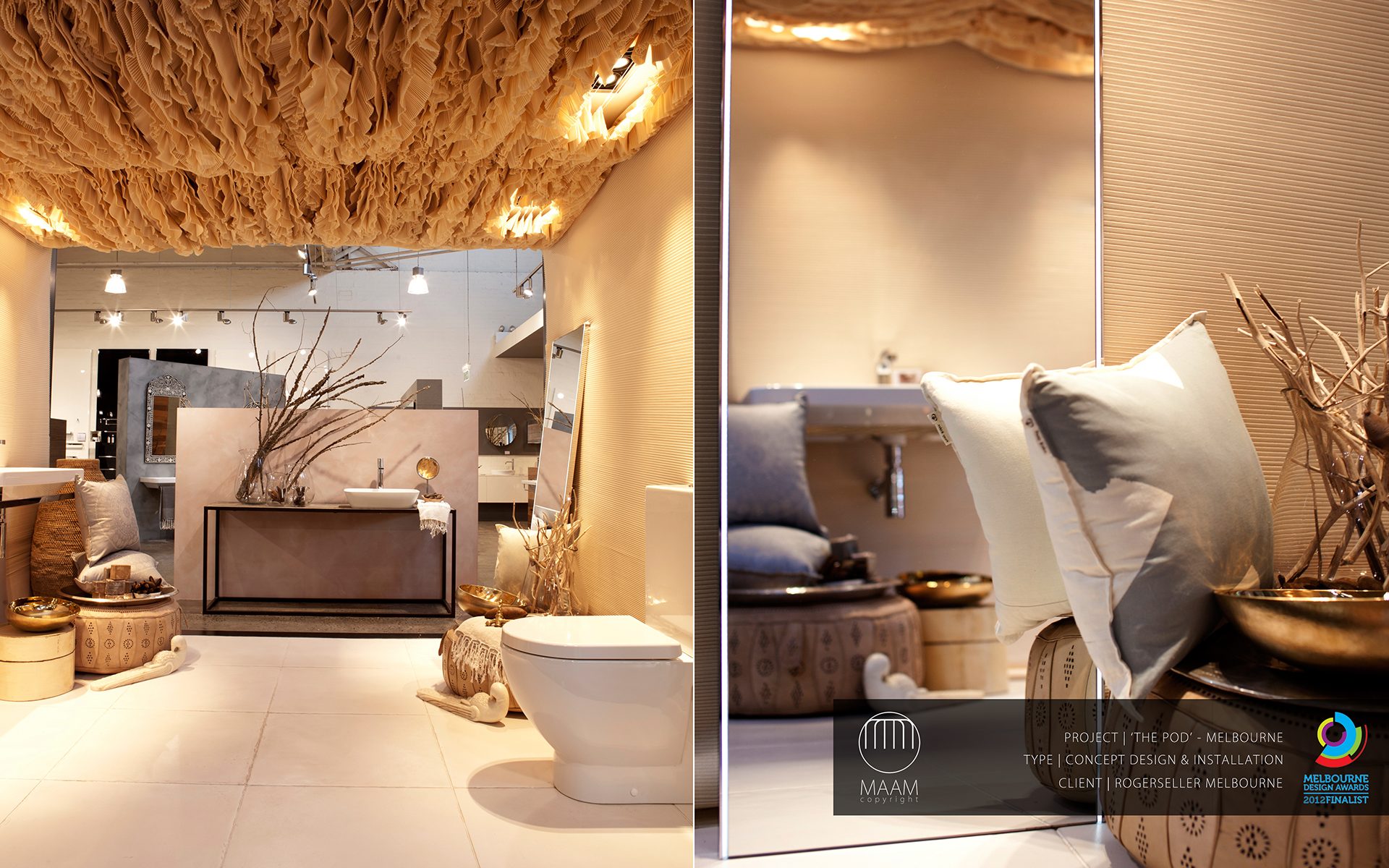 This project was commissioned by Rogerseller as part of their yearly new product launches. Established in 1895 Rogerseller is in the forefront of bathroom design through its selection of cutting edge wares and fittings.
The design brief needed to be in line with Rogerseller's corporate vision and launch of their new range of high end products. On an architectural/ interior design level Rogerseller felt that many of the product areas lacked cohesion in both materials and finishes used so part of our brief was create an overall flowing and harmonious journey through their different style and lines.
Our conceptual direction was to take a backward step in showroom design and planning and reflect on Rogerseller's historical foundation by going back to the beginning and stripping back the superfluous trimmings and return to the core of what a bathroom is synonymous with- Bare, Intimate, Warm, Engaging, Clean, Tactile, The Stark.
The focus of this project was conceptual through to design development, construction and installation.
ACCOLADES: 2012 MELBOURNE DESIGN AWARDS FINALIST