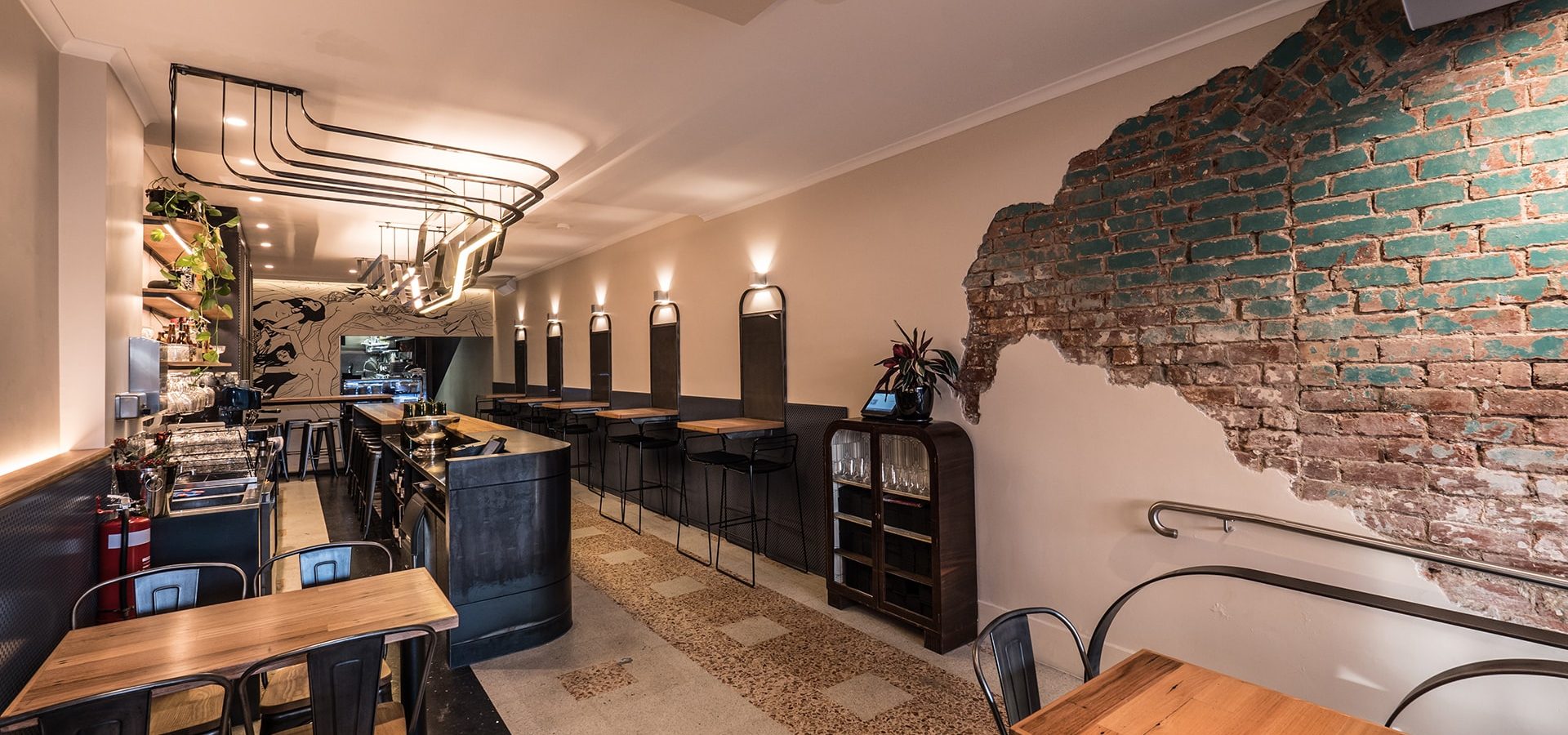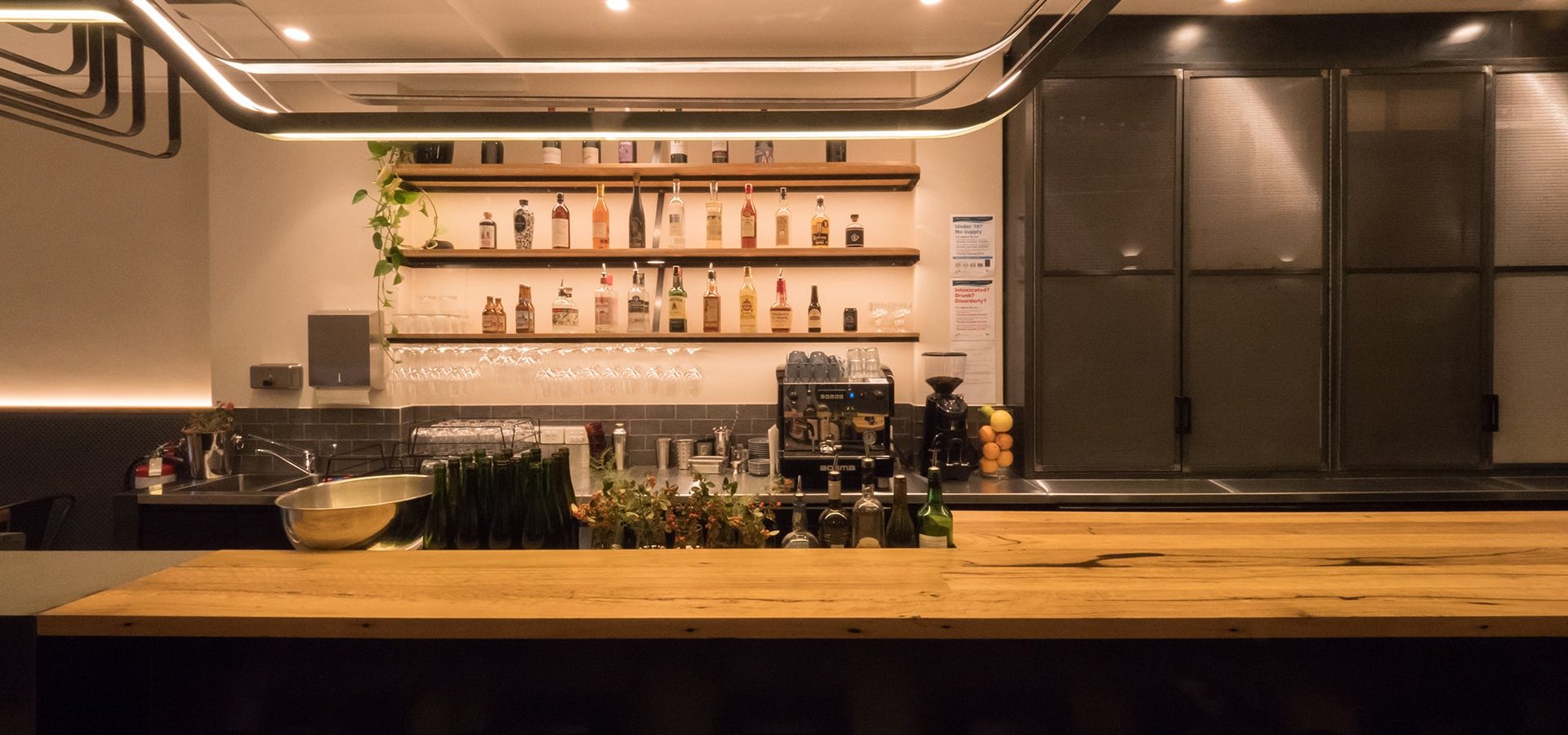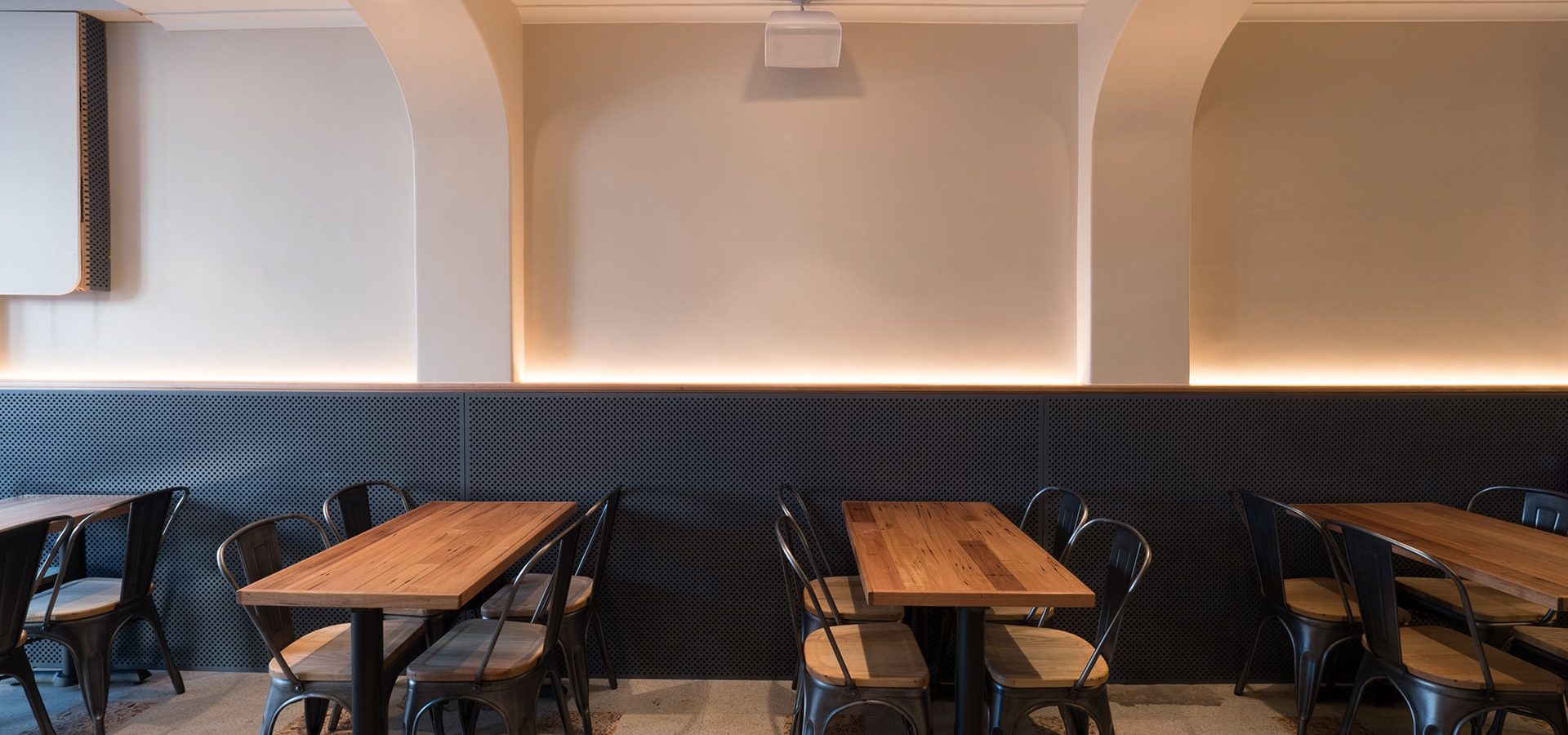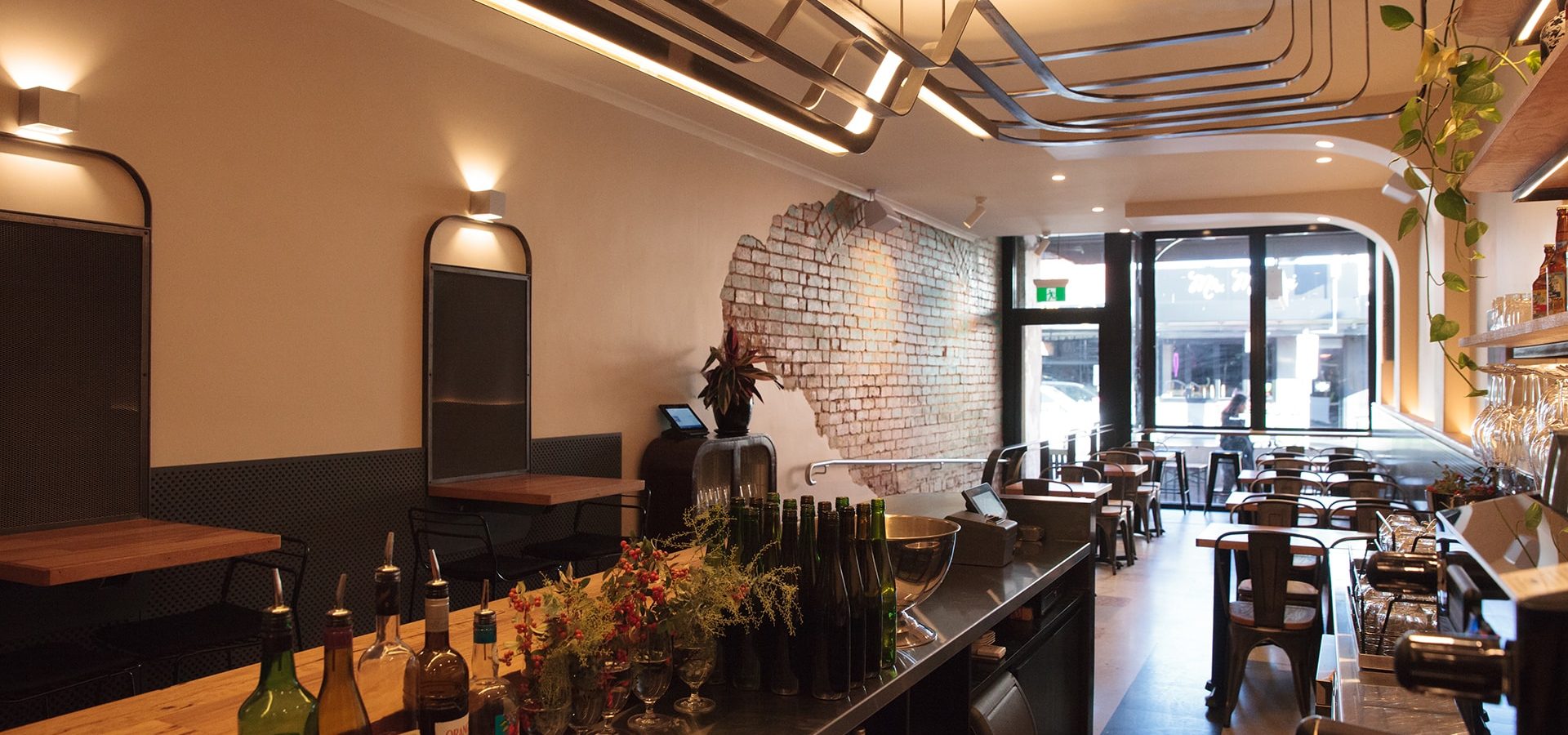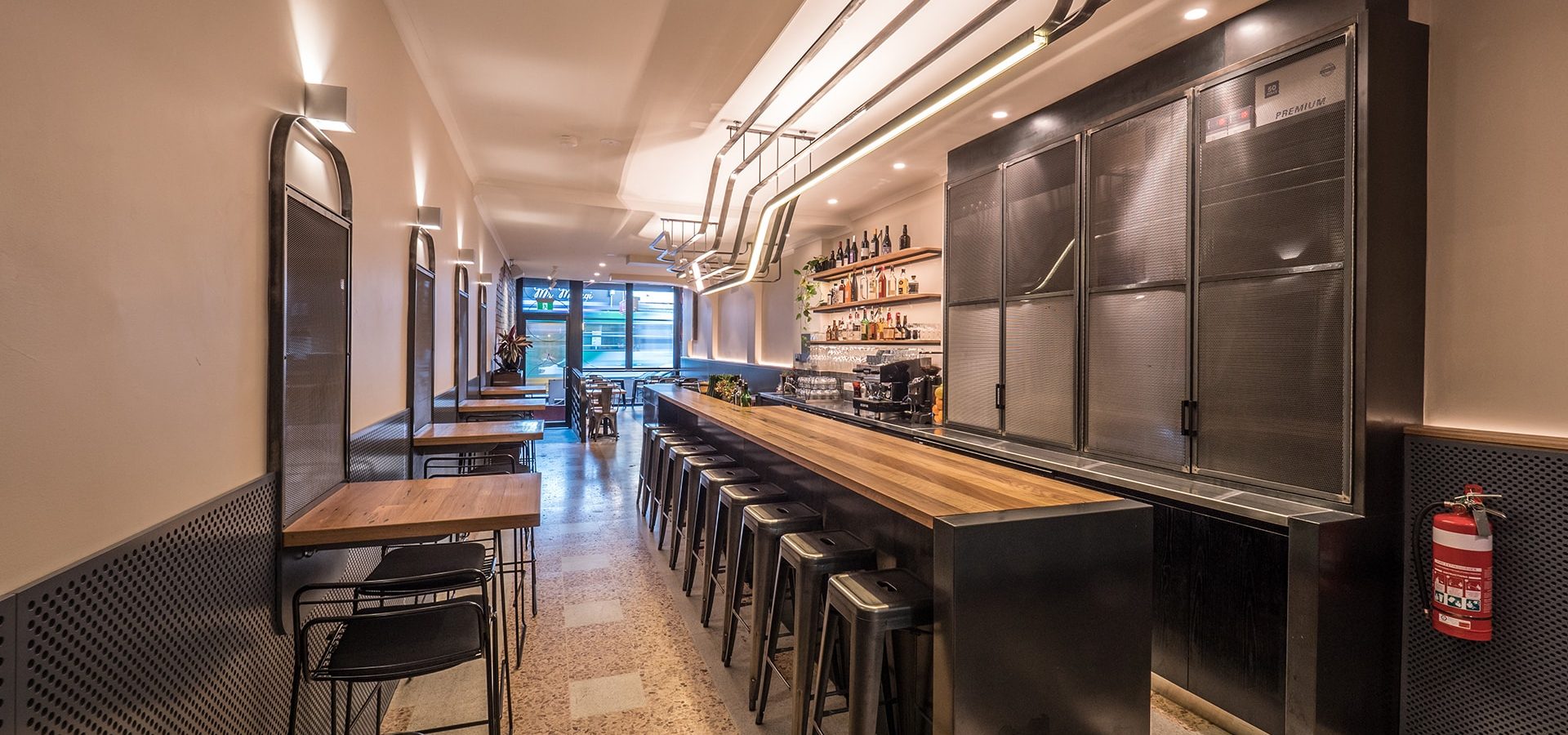 Resto BoBo – An edgy, communal & social restaurant in the heart of the foodie hub on Chapel Street, Windsor. This restaurant brings a new dining genre to Melbourne, serving traditional French Tarte Flambee and paired French & local wines.
The Fit out had to generate an edgy urban, yet elegant setting with underlying tones of French Art
Deco reminiscent of modern day Strasbourg urban culture. Starting with French Art Deco window treatments as the basis of our inspiration, the design led itself to a new approach which resulted in an extruded Resto BoBo metal form encapsulating the whole shopfront. The whole notion of metal extrusions seemed to help us carry and meet key aspects within our brief so the idea was carried throughout the space internally.
The restaurant space is long and narrow, so attention needed to be paid to providing a sense of space and identity as a key part of the design brief. Functional aspects had a high priority within the brief as well, considering the space needed to accommodate 60 covers internally. This offered an opportunity to provide an overall high density communal arrangement throughout.