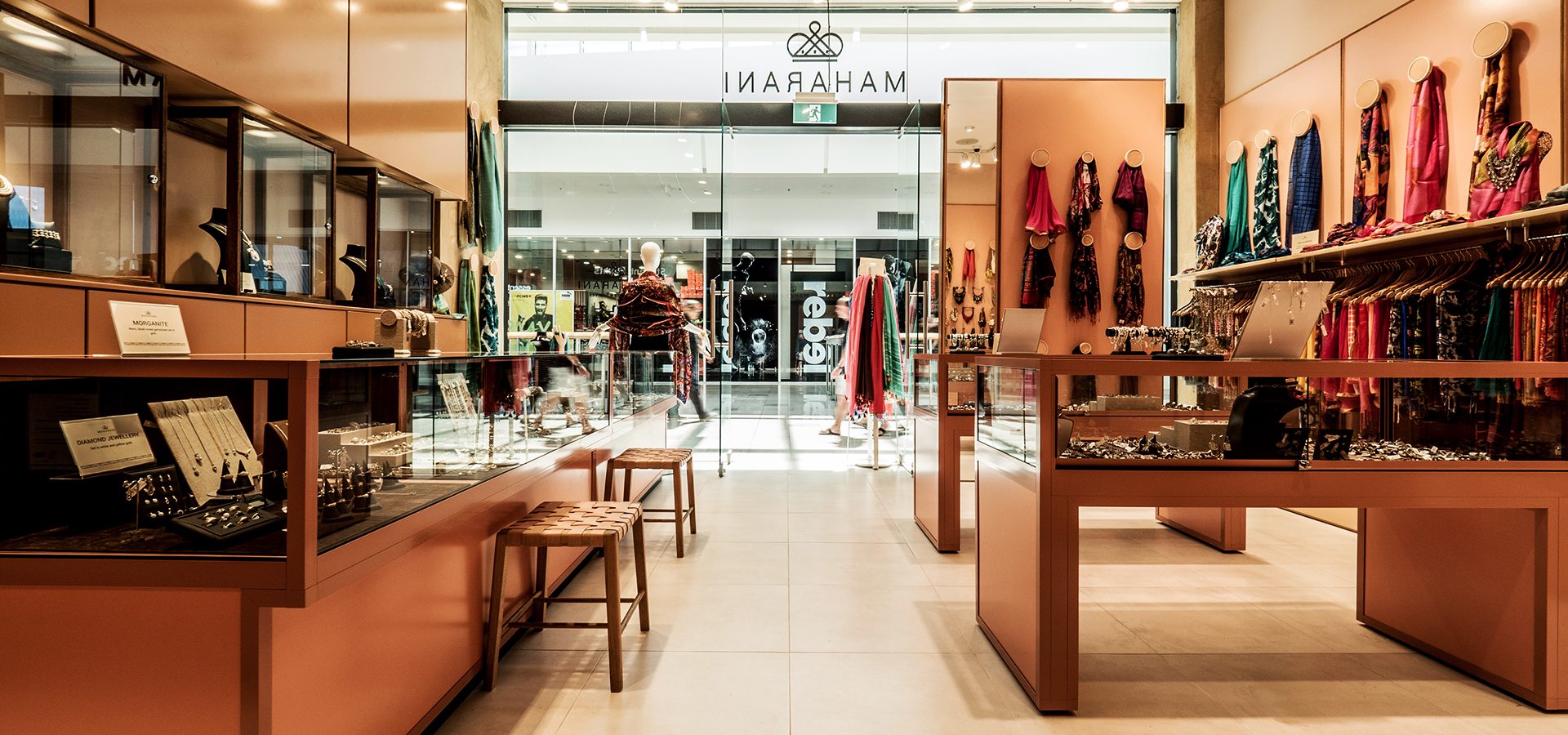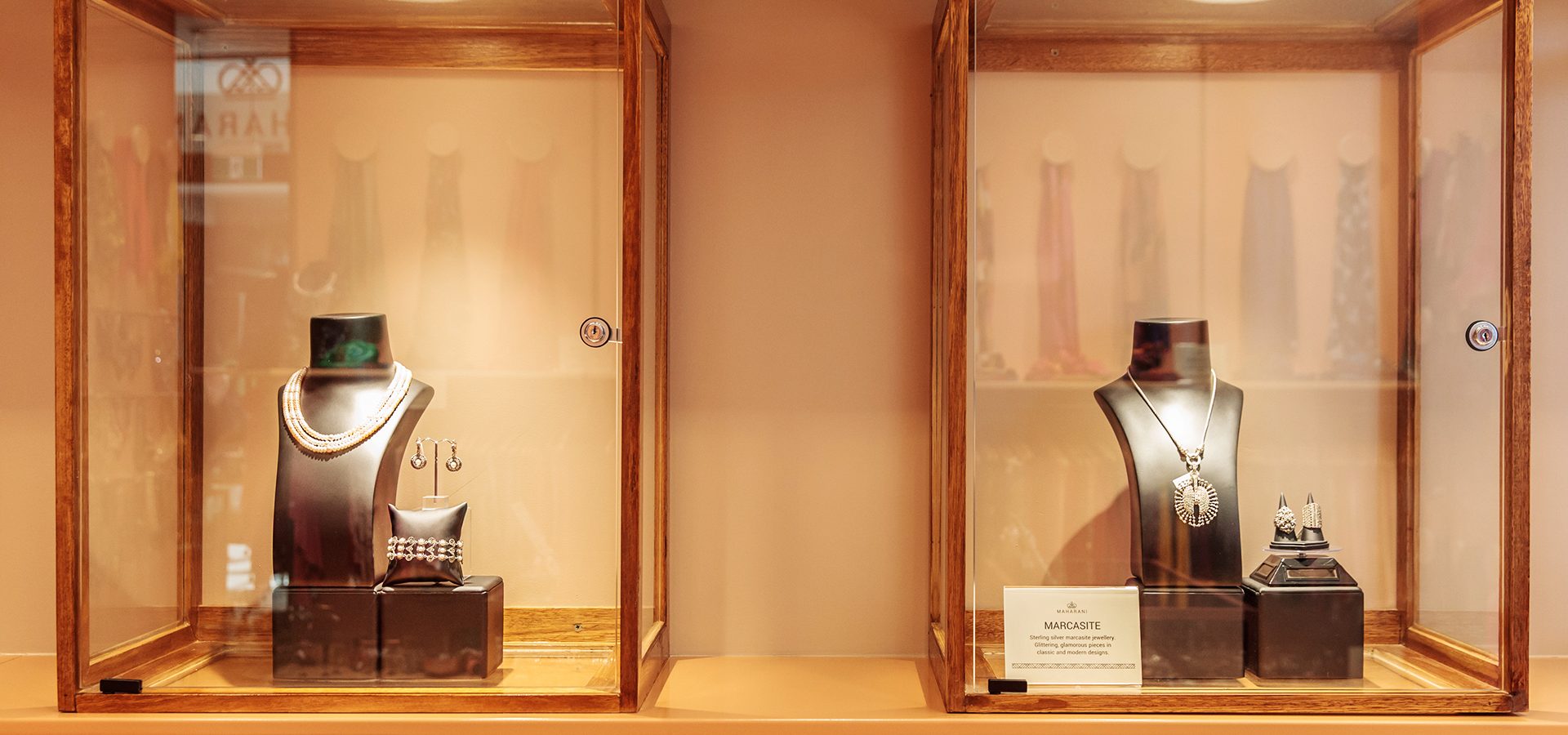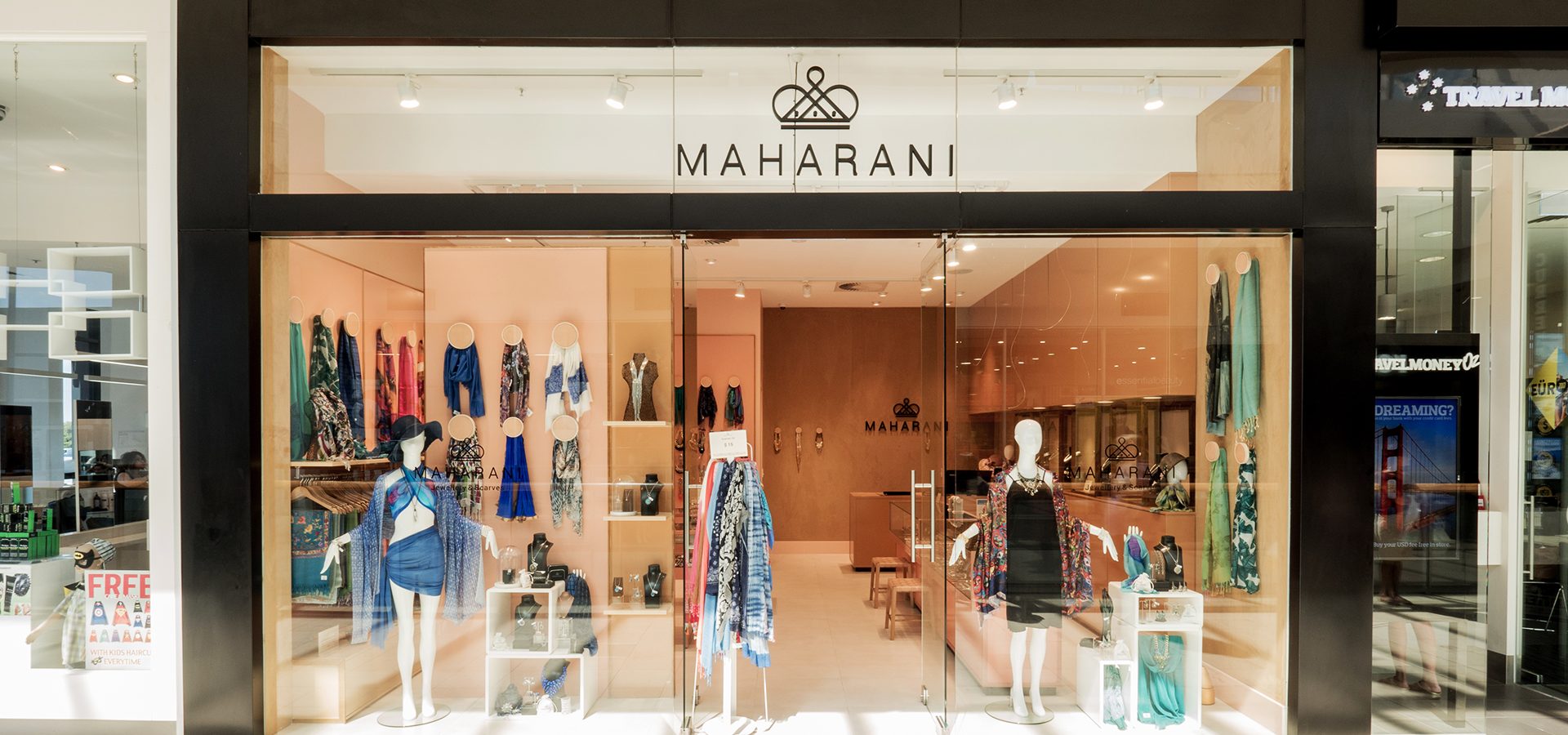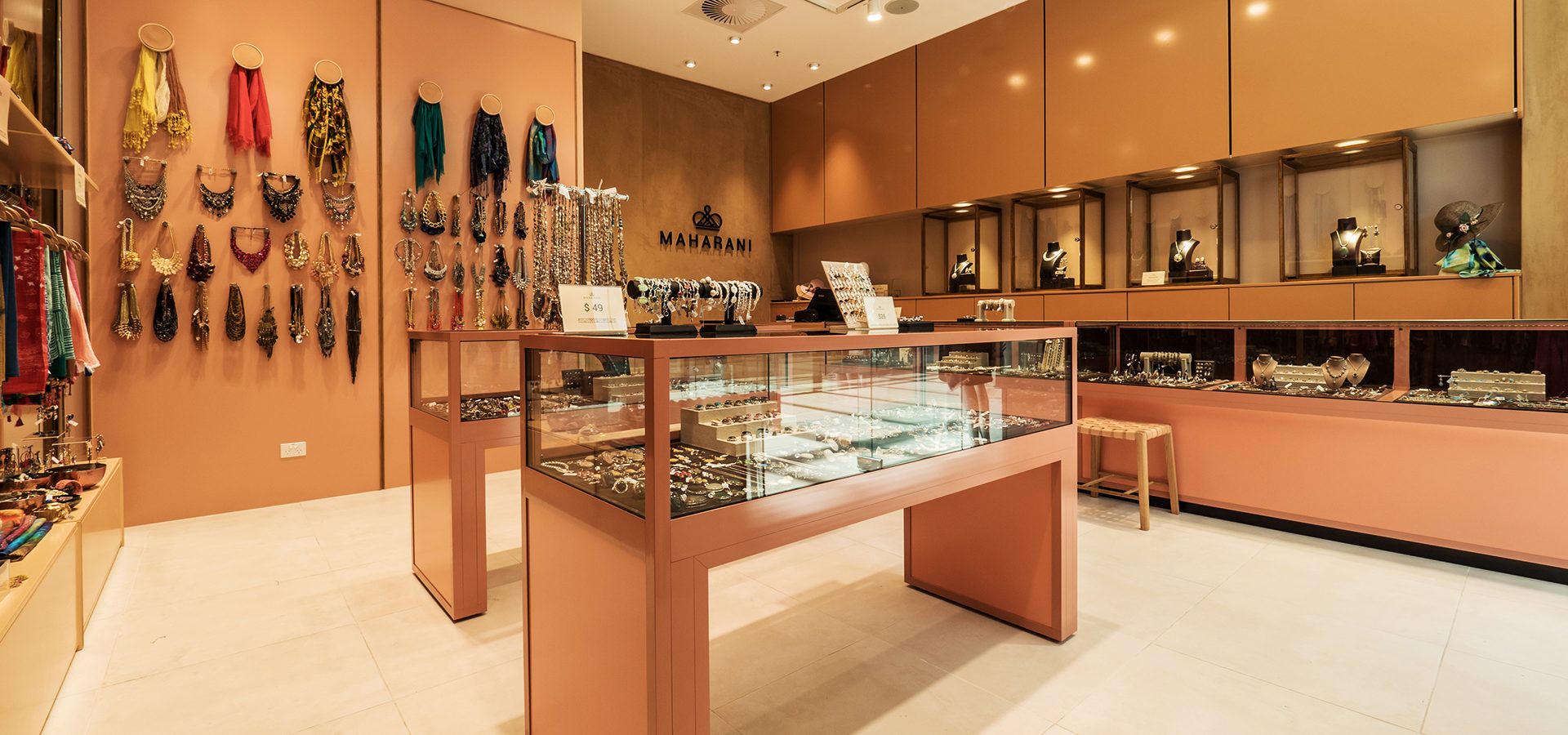 This store forms part of Highpoint Shopping Centre's refurbishment and vision to transform into one
of the biggest super-regional shopping centres in Australia.
The Maharani is a boutique jewellery and accessories brand. Focusing in delivering authentic Indian inspired pieces to the Australian market place, the brand specialises in sterling silver marcasite, gemstone jewellery and a unique line of fashion scarves. This store is Maharani's second Melbourne outlet and forms part of a growing new brand.
The focus of this project was the development of a new design concept appropriate to the Australian retail sector whilst still respecting the brand's Indian heritage. A short project delivery timeline and budget were two of the main project constraints; however through a great client design brief and
our highly skilled team we were able to design, document, construct and get the project across the line and trade in less than a 5 month project schedule.