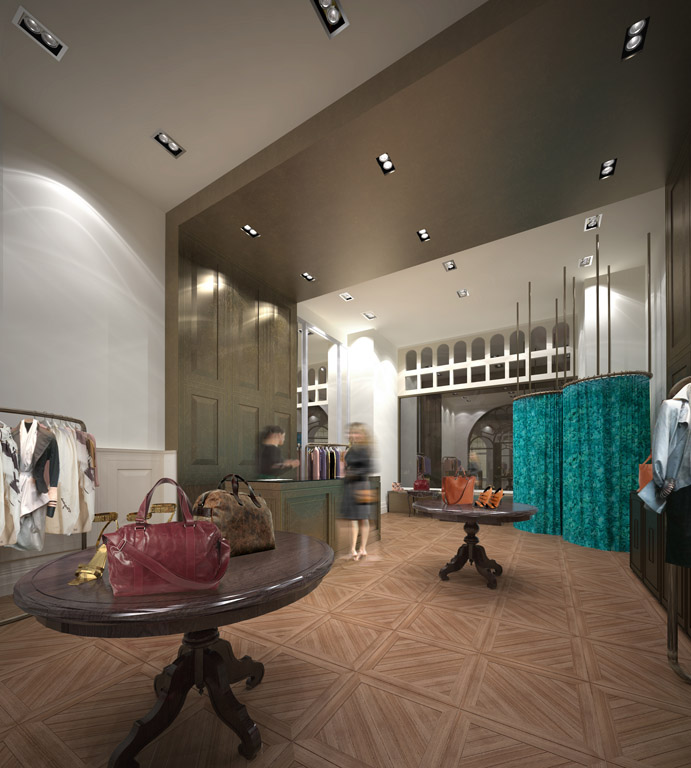 This project concept was initiated for 'Fleur', an upcoming boutique retailer focusing on high end fashion and accessories.
The client's brief was to create an exclusive boutique space that was an extension of their brand's ethos. Focus was to be given particularly to the shopfront and ensure that the boutique gave credit to its contextual siting; that being the landmark Queen Victoria Building.
Elements from existing stained glass windows were re-interpreted and formed the basis of the shopfront design to create a simple yet bold and elegant form that stood out amongst neighbouring tenancies. Internally the space was clean with simple with small detail hints of a prior Victorian era.
The focus of this project was conceptual through to design development.